If you asked me if I'd rather shop for Clothes, Shoes or Jewelry, I assure you that jewelry would not be my first choice. Not because I hate wearing it, but because it's difficult for me to settle on pieces that I truly love. I like jewelry that is versatile and timeless and also modern and luxe. You know, jewelry that I can wear every single day without having to fuss about whether it goes with my outfit or not. There are many fine jewelry brands out there that are simply unaffordable and quite notably uninspiring too.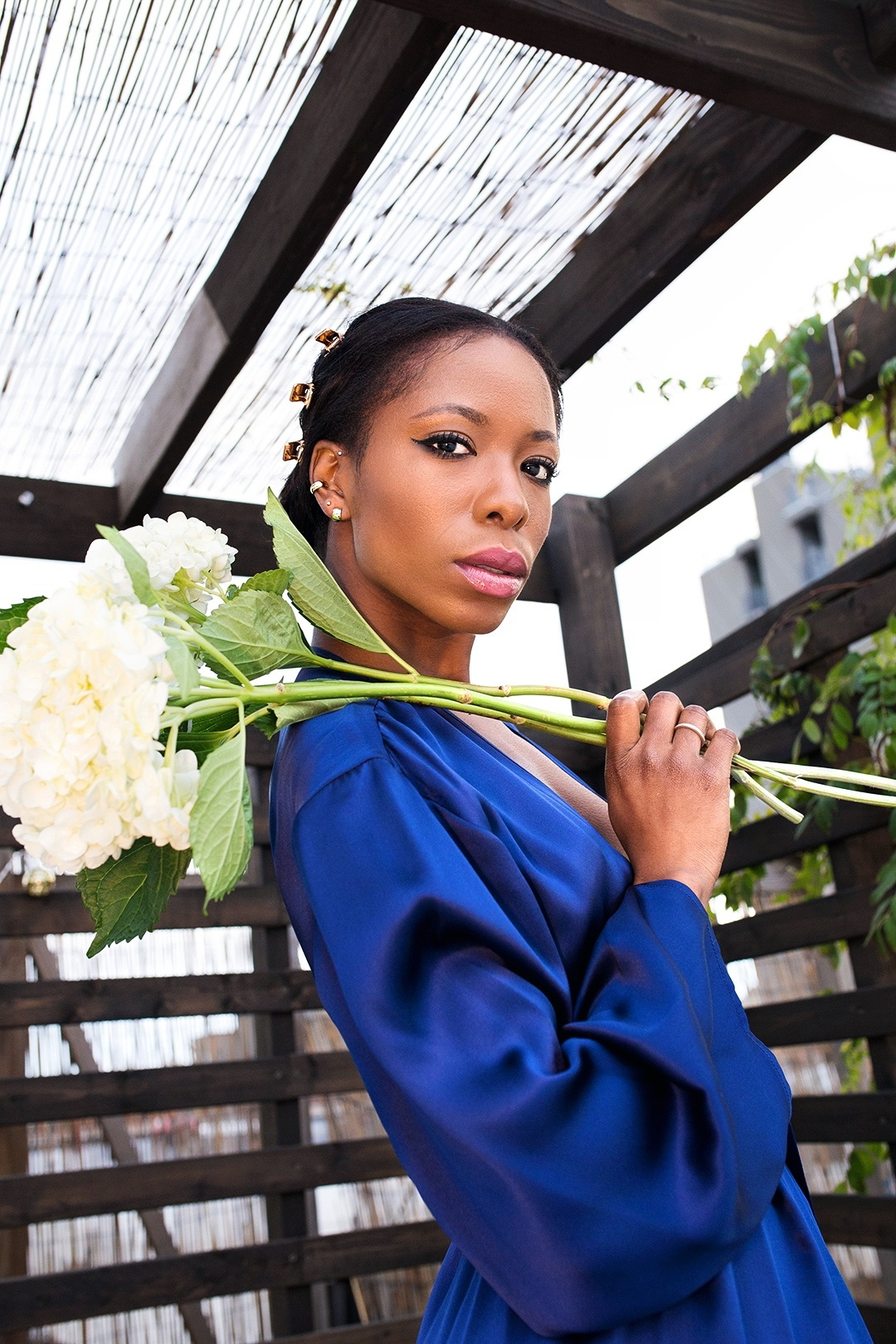 Over the summer, I discovered New York-based fine jewelry brand AuRate and they changed my perspective on fine jewelry. I had a chance to attend an event at Aurate store in Manhattan and left it with a small gift bag, not knowing their signature Circle Earrings were hidden inside. After trying them on at home, I just had to have more of their pieces. Aurate's collections are delicate, subtle and complementary. The designs are not in your face, but they are not shy either. It's the perfect balance of classic and edge.
One thing I love is how versatile their Chain Ear Jacket is (here and here), they go with everything. I like to switch between wearing them with my Opal stud earrings or the Gold Ball Studs. I even started wearing Ear Cuffs to add a little edge to my jewelry look. Everything is stackable so I just really enjoy playing around with styling their pieces and creating different combinations that are equally stunning. The jewelry is handcrafted right here in New York City and made with materials sourced from the purest 14- and 18-karat and only S1-clarity diamonds. So quality is of the utmost importance.
With the holidays coming up, a piece from Aurate is perfect for gifting and adding a little extra sparkle for your loved ones. But enough of me raving about the jewelry, I hope these pictures speak for themselves 🙂
To get 10% off all Aurate jewelry go to www.auratenewyork.com and use promo code OPALBYOPAL10