"Let someone love you just the way you are – as flawed as you might be, as unattractive as you sometimes feel, and as unaccomplished as you think you are. To believe that you must hide all the parts of you that are broken, out of fear that someone else is incapable of loving what is less than perfect, is to believe that sunlight is incapable of entering a broken window and  illuminating a dark room." – Marc Hack
I have a serious obsession with skirts, especially the ones with carefully placed slits. Not only does opting to wear a skirt spruce up any outfit, it brings with it a certain type of confidence that say, a sexy pair of heels would. I paired this white skirt that I scored from Zara with a blazer from Anthropologie and a long Zara vest layered over. To add a bit of a silhouette, I finished the look with a red waist belt.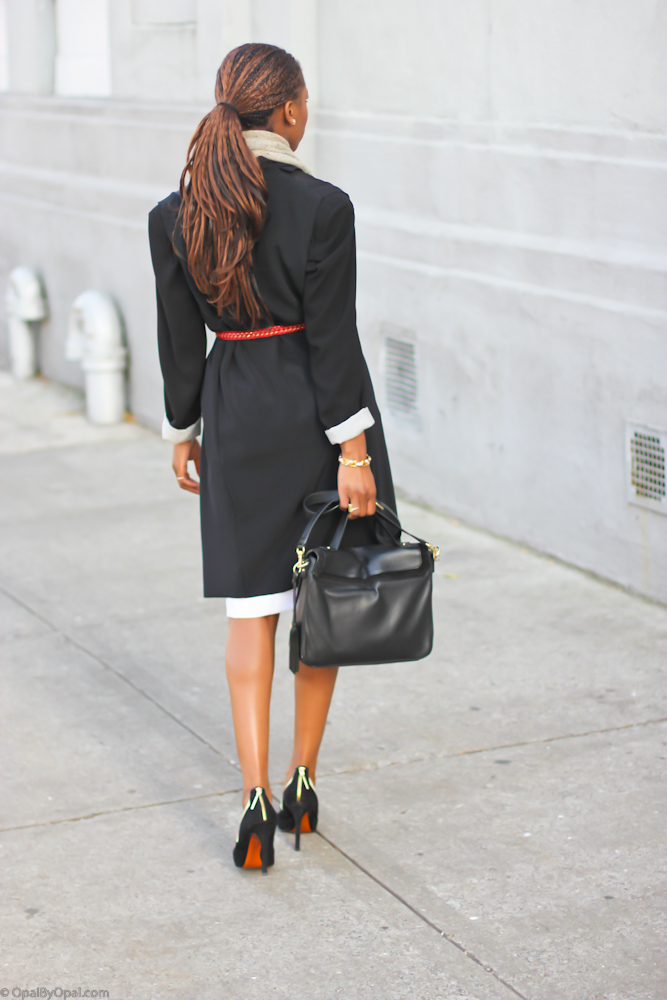 WEARING: Zara Vest, Belt, Skirt; HM scarf, Anthropologie blazer, Vince Camuto bag, Dolce Vita heels
HAPPY SUNDAY G(em)s!!
XoXo
Opal