This post is sponsored in partnership with Chanel.
It's so easy to neglect your beauty routine while traveling. I'm surely guilty of this. I always find that whenever I travel, I have to give my skin some extra love and attention, especially when traveling to different climates. The change from your normal environment can really take a toll on your skin. The primary issue I find with my skin is lack of hydration. Although I have oily skin, if I don't have a good moisturizer that hydrates from within, I'll start breaking out and that's never good when you're trying to look your best on the go. If you can relate, I think I've found a new routine to keep my skin in tip-top shape while traveling.
This weekend I am traveling to Rhode Island and Cape Cod (instagram pictures coming soon 🙂 and I've brought along Chanel's new Hydra Beauty collection that I've been using recently for my skincare needs.
So below is my current travel skincare routine!
First, I like to travel with no makeup on, especially when flying. I try to drink lots of water to help eliminate toxins and keep my skin looking fresh. I started doing this especially when on long flights because whenever I would travel with my makeup on, my skin had no room to breathe and my pores would get clogged which is the perfect recipe for disaster.
After a long day of traveling, I cleanse my face and then apply the Hydra beauty Mask (Masque de Nuit Au Camelia) which is an overnight mask that helps the skin to oxygenate overnight. This is so important because the skin gets tired during the day from being clogged and dehydrated. At night time is when the skin recharges with the essential elements. I like to do this at least 2-3 times weekly and I've been seeing some great results.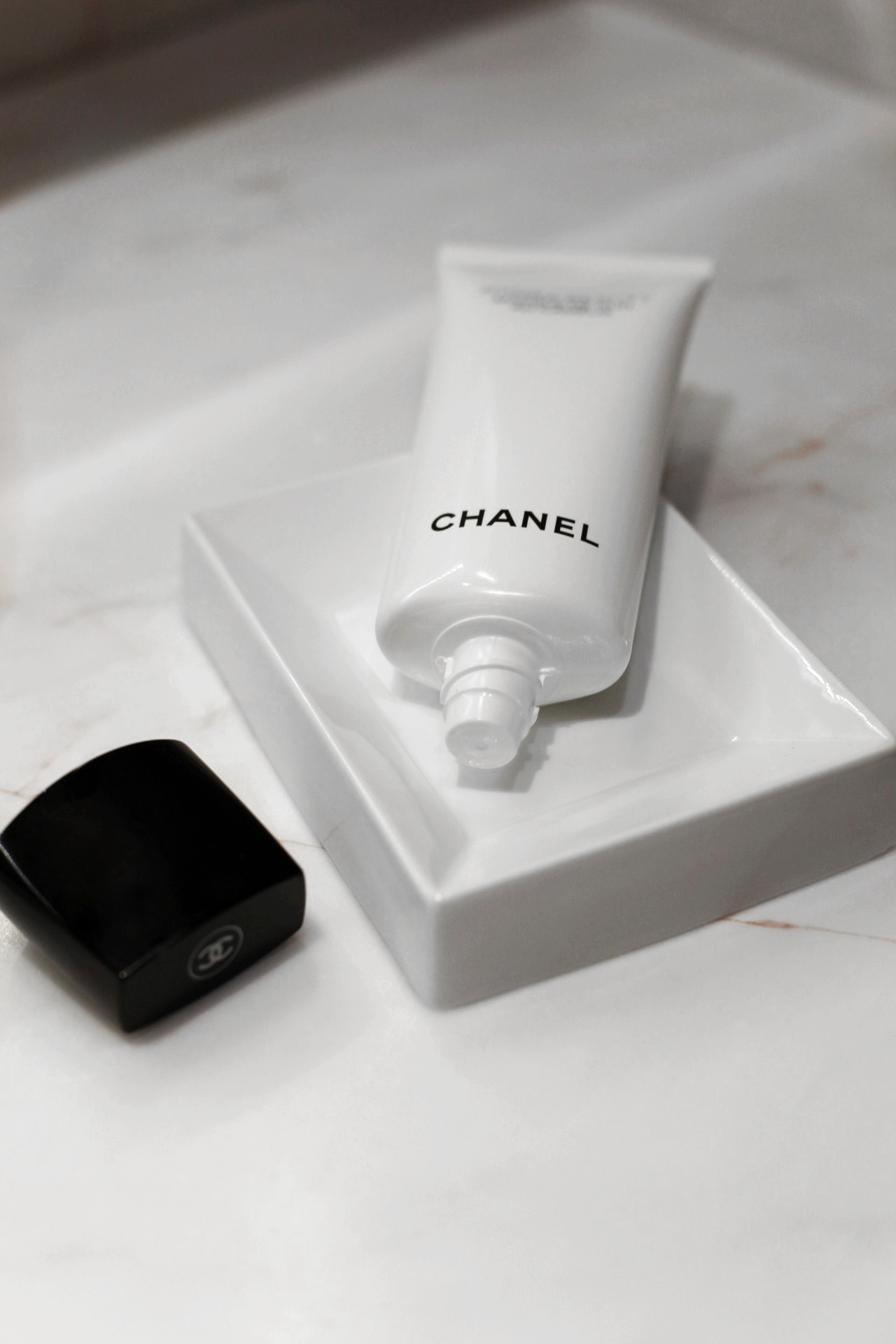 After waking up I cleanse, and because I have oily skin, I like to use the Hydra Beauty Micro Liquid Essence to moisturize and hydrate since it's a lighter formula that's not too heavy for my skin but it still hydrates which is exactly what I need. Upon application, the micro-droplets burst open and releases camellia fresh cells that leave the skin feeling fully prepped for the day. After applying that, I apply a primer and continue on to apply my makeup and head out for the day.
Finally, after coming back from conquering the day (and lots of exploring and photoshoots), I cleanse, then apply the Hydra Beauty Micro Cream which is a heavier formula than the essence but still lighter than most face creams and still feels like water on your face. It promises to help with restoring volume and vitality in your skin and I've been seeing great results so far.
These are the products I've been trying lately and I just really love the Hydra Beauty collection that Chanel has out on the market, not just because of it being an iconic Chanel brand, but also because of the collection's focus on hydration. Because of my oily skin, I'm always very selective with the skincare products that I use and although my skin is always producing natural oils, it's still so important to keep it hydrated and moisturized. I hope my routine has been helpful and I would love to know if you guys have any tips that have worked for you and your individual skin types.
Happy Weekend,